New TAD and Dragon Fly
As you probably noticed, we've changed the TAD and Dragon Fly designs.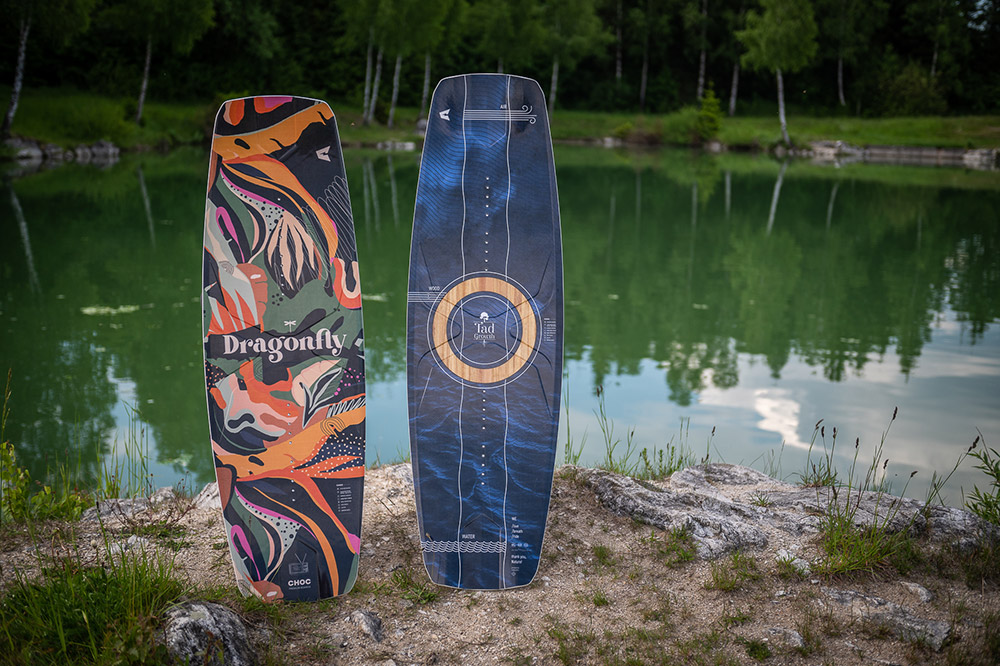 Technology-wise, both boards are very similar.
TAD is a men's board – a hybrid special for air tricks and obstacles.
Dragon Fly is a universal women's board. It has a different core profile and carbon reinforcements.
However, visually these two are totally different.
The graphic design for TAD was created by Honza Vítek. He also made the design for the TeneT snowboard and currently is working on another snowboard.
Here's what he had to say about the design:

The Dragon Fly design was created by our long-time graphic designer, Patrik Madras. Some people think that Dragon Fly refers to a flying dragon or some such when in fact the design is based on a dragonfly.